Commercial Renovations
Whether you just need some fresh paint or want to do a full renovation, Marvel Pro can help you breathe life back into your workspace. 
Marvel Pro can help your business stand out against the rest by creating unique designs and features that support your brand and vision. We combine the best of brand-building artistry and construction know-how to create a functional workspace that boosts your corporate presence.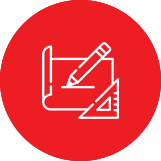 Layout and design are key parts of any commercial reno and our talented design team will work with you to understand your renovation vision, creating a well-designed layout and attractive features that bring your ideas to life.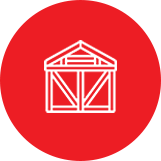 When you remodel, you often end up moving walls and modifying ceilings. To facilitate these changes, we can help you with wood framing and steel framing, along with top-quality drywall finishing that's compliant with BC building codes.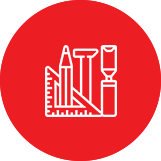 Millwork and Finish Carpentry
If your renovation design calls for shelving, trim or other finish carpentry, custom cabinetry, doors, or detailed millwork features, our skilled tradespeople can turn your design ideas into reality.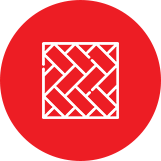 Our Marvel Pro team has many years of experience with tile and flooring. Whether your reno calls for vinyl, laminate, hardwood or even large-format tile, we'll complete the job to your satisfaction.
Marvel Pro
Painting and Special Features
Adding a new colour scheme is a cost-effective way to upgrade your space, and our professional painters can help you with this task. We can also design and paint custom logos and branding features that highlight your corporate image.
If you're looking for a special way to highlight your brand, our metalwork specialists can fabricate custom-designed logos, branding and highlights that focus your brand and set you apart from the competition.
Trust Our Team
Unique, Award-Winning Renovation Solutions
We're proud to have been recognized locally, regionally and nationally for our renovations. Our talented people are committed to providing you with their best work, every time. For more information about our renovation services, contact us today.